As any genuine Internet Marketer will tell you…
the

only way

to make a consistent online income is
by creating

your ow

n

products.
But it's scary, right?
And it can be expensive buying all the software you'll need, signing-up for costly monthly subscriptions and so on…
No wonder you're reluctant!
But what if I could GENUINELYshow you how to:
Make your own products WITHOUT spending another penny
Create Products that you would be PROUD to sell
Create Products that have real VALUE
My Strategy
Hi there, I'm Paul Hollins and I want to show you how to create products that cost NOTHING to make, which means once you sell your first copy you'll be in profit and making money!
It's such a great feeling knowing that EVERY single product I create can generate an instant profit whether I sell 1 or 100 copies. It really is risk-free cash!
Oh, and I usually sell hundreds of copies – not just one! 🙂
Want To Know How I Do It?
Well first I should tell you a little more about me…
I've been online now for many years and in that time have quietly built up a successful online business.
But it hasn't always been that way…
In fact I remember when I was getting started online I was told by various "gurus" that affiliate marketing was the 'holy grail' and the easiest way of making money online.
So I set about choosing which product I should promote, followed by hour-upon-hour writing the sales copy, and then I got down to the task of promoting it…
A few weeks later I'd made… $24! Hardly the "untold riches" I'd been promised by the gurus.
I Kept Going…
In fact a full 12 months later my grand total from affiliate marketing was just $89. Yes,  I'd followed the advice of these so-called 'experts' and made a measly $89 in a full year!
In fact, I $89 didn't even cover the cost of all the software I needed so to make money online!
The net result was that after 1 year I'd made a loss and was 'down' to the tune of several hundred dollars.
Does this sound familiar to you?
But Then Something Changed…
I knew that I had to make changes to my approach otherwise I'd just continue to make these kinds of losses.
It was at this point that it dawned on me…. I'd actually got it all wrong.
Let me ask you a question (which is a question I asked myself at the time)… Why spend time and money to promote someone else's products when you could just be creating your own?
Think about it for a second, there would be no more promoting one-time affiliate offers for a small return, but instead you are creating your own 'assets' that you could sell over and over again.
Making An Income On

EVERY

Product
This change in strategy worked like a charm for me and since then I've been able to make money on every single product I've ever created.
Don't get me wrong, some products sell more than others but I can genuinely say that by changing my approach, I was able to ensure a profit on each one.
The truth is, if you want to start making serious dollars online then you need to be creating and selling your own products in your own niche (whether that's real estate, fly fishing or Internet marketing).
Perhaps, like me, you've tried affiliate marketing and have been disappointed at the results. If so, then perhaps it's time to change your approach too.
I can honestly say – hand on heart – that making your own products is the easiest and most profitable way of making money online.
Getting Started Isn't Cheap
Creating your own product is a commitment and you may have been put off by having to buy hugely expensive software and systems just to 'dip your toe in the water'.
So how about I show you a way to get started without paying a single penny more?
That way, even if you sell just one copy you too will be in profit!
Introducing…
Imagine if you could create your own money-making products right away. Products that are
Simple and easy to create
Will generate you a profit INSTANTLY!
Allow you to let others be YOUR affiliate (for a change)
To succeed in any business you've got to get started. You've got to take that initial action.
So if you're tired of trying to make money online without any real success… then why not make today the day you stop spending money and the day you start making money with The Zero Cost Method Of Product Creation.
But Don't Just Take My Word For It

Kristy Bryant, Australia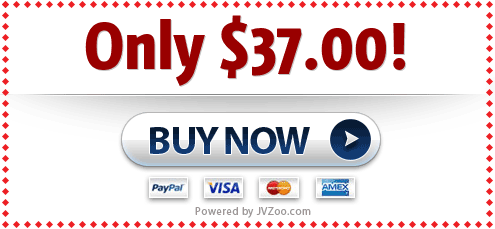 100% Newbie Friendly
If you're looking to create products to sell online for profit, The Zero Cost Method will allow you to finally achieve that goal without making another investment in any expensive software or signing up for ongoing monthly subscriptions.
If you're a complete newcomer to Internet Marketing then you're actually in a very privileged position. Just two or three years ago you would've needed to have invested a lot of money to get started… but nowadays there's a whole raft of free software applications available to you.
Or maybe you've been investing in Internet Marketing for a while but have been putting off getting started? If that's the case you may actually have done the right thing.
Don't Believe Me?
Well, if you follow the advice I share in just 2 pages of The Zero Cost Method Of Product Creation, you will save yourself a whopping $493! And who doesn't want to make savings like those?
This 22 page eBook takes you from owning just a domain name and a hosting account and shows you how you can create money-making products of your own without spending another penny.
It shows all the resources you need to MAKE MONEY AND NOT SPEND MONEY.
How Does It Work?
Simple! I'll show you the same free resources that I use myself to create truly profitable products. And yes I do genuinely mean FREE! 
Free Autoresponders!
Free Screen Capture Software!
Even A Free Webinar Provider!
Everything

YOU NEED

To Create Your Own Products!

 Why Is It Called 'The Zero Cost Method'?
Because once you've got access to this exclusive report you'll see how YOU can create your own products at zero cost.
Hey, why pay for products & services when you don't need to? The Zero Cost Method Of Product Creation really is all you'll need.
See for yourself how just following the simple steps, which are set out for you in plain English, how you can easily add a few extra zeros to your own bank account.
Here's What's Inside?
Here's a very quick 'sneak peak' at just some of the techniques and strategies I share inside The Zero Cost Method Of Product Creation.
Page 8 – How you can immediately put at least $194 back in your wallet
Page 17 – A sure-fire saving of $299 just by following this one simple piece of advice
Page 20 – This advanced info could easily save you $99+ every month!
It's all included plus much more besides. So why not join me for The Zero Cost Method Of Product Creation and get started making money today.
But Don't Just Take My Word For It
Barry Rogers, Greece
A Handful Of Extra Bonuses
I want you to start creating your own products without spending another dime, so I have included a couple of really useful additional things you'll need.
BONUS #1: HOW TO CREATE YOUR FIRST PRODUCT
In this video I show you how to use the FREE software and services in The Zero Cost Method to create your first product. Watch over my shoulder as I make an interview-based audio product and how you can do the same. This bonus will show you how easy it is to create your first product using The Zero Cost Method.
BONUS #2: WHERE TO SELL YOUR PRODUCT

In this audio programme I'll show you how to fast-track your success by sharing with you a number of places where you can sell your products online. This means you will be able to get your products in front of eager buyers as soon as it's finished. And that means FAST profits!

BONUS #3:

WORDPRESS SALES LETTER

THEME

(yes! really… it's worth $47 and it's yours FREE!)
Have you ever wanted to set-up a quick 'n' easy Sales Page using the power of WordPress? Well now you can! Harness the power of WordPress today! This exclusive theme is valued at $47 but is yours at NO EXTRA COST when you invest in the Zero Cost Method.
BONUS #4: Video Showing How To Install/Use The WordPress Sales Letter Theme
This handy video tutorial bonus will walk you through every step of how to install the Sales Letter Theme, so that you're not left wondering how it works.
BONUS #5: Video & eBook Showing How To Install WordPress In 5 Minutes!
If you've never installed WordPress before, don't sweat it! This video & eBook will show you everything you need to know. It's all part of the Zero Cost Method.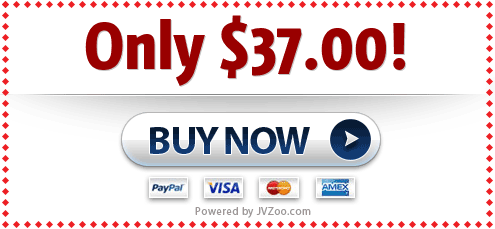 But Don't Just Take My Word For It
Marie McKenzie, UK
My 30 Day 100% Money Back Guarantee
Try The Zero Cost Method for 30 Days…
If for any reason (or no reason at all) you don't think that you can use the information to make money online by creating your own products, just let me know and I'll happily refund your investment of $37 in full.
No questions asked.
What's more… even if you do decide you don't want to keep the Zero Cost Method, you are free to hold on to ALL the bonuses with my compliments. I really can't say fairer than that.

This is a GENUINE 100% RISK FREE offer!